Advantages Of FMS Mold Design
FMS Mold Design Team provides the mold design  that combines decades of mold design experience and Profound Expertise with the latest CAD technology,  A large number of data converters and high-speed cable connections enable the system and the customer make Communication becomes easy.
Collaborative Mold Design: Now we have realized Collaborative mold design through the Internet. You can discuss our mold designs online with us at any time, just like we design the molds in your mold design department. Our customers are very satisfied
Our service is professional, efficient, integrity, good quality but not expensive.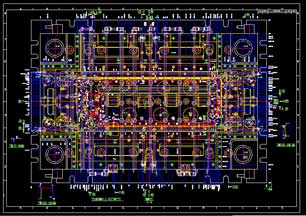 our service includes mold feasibility studies, complete mold design and detail, plastic part design, development, and solid modeling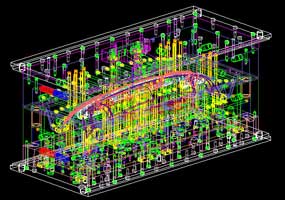 Experience and Ability: All designers of FMS Mold Design Team have at least 15 years of experience in mold design and actual manufacturing and molding work, and have good    CAD/CAM/CAE skills.
We currently have 10 designers. Among them, our design director David Zhang has nearly 30 years of experience in mold design, actual manufacturing and plastic molding and Good Professional Education Background,he is very familiar with European and American mold design and manufacturing standards. These valuable experiences give our designers a "real world" concept as well as mold making and the necessary information to ensure a high quality design.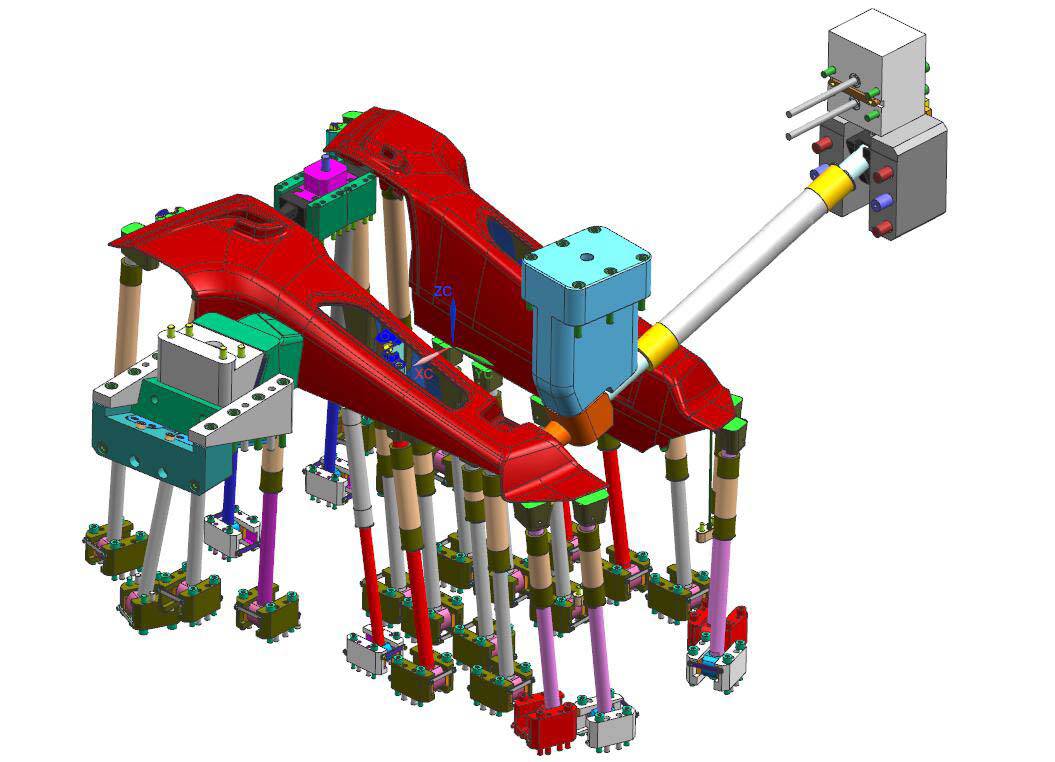 Our customers view our mold design department as an extension of their own engineering department and work closely with each designer. We always try our best to meet the needs of our customers,The experience of working in the mold industry for many years and the extensive customer base have made the mold design of our mold design team diverse.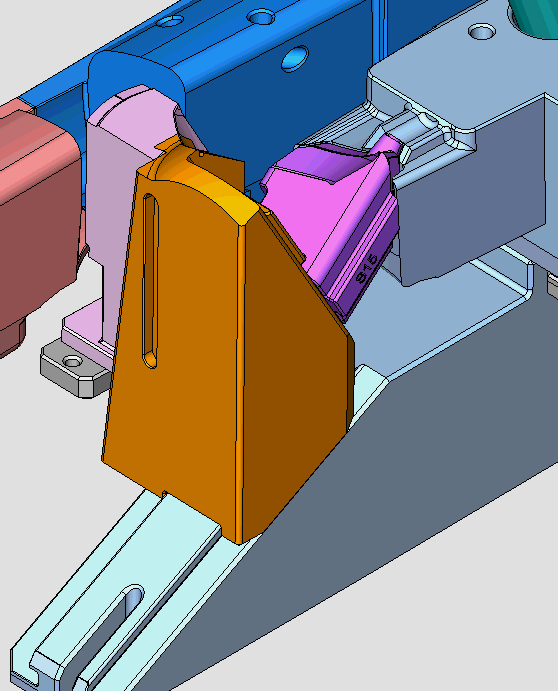 The types of molds we have designed:   Injection Mold Design /Compression Mold Design / Transfer Mold Design / IMD/IML Mold Design/ Structural Foam Mold Design / Thermoform Tooling Mold Design / Overmolding Mold Design /Two-injecting Mold Design / Unscrewing Mold Design / Gas-assisted Injection Mold Design/Hot Runner Mold Design / Mold Design With Complex Actions / Product Design Support / Simple & Complex Injection Mold Design / Prototype Mold Design / Reverse Injection Mold Design / 2-Shot Pick & Place Mold Design/ 2-Shot Rotary Mold Design/ Interior Trim Mold Design/ Exterior Trim Mold Design/ Lighting Component Mold Design / BMC Mold Design / Glass Encapsulation Mold Design
Value-added services:  FMS mold design team not only has the ability to provide the necessary services to our customers. And our extensive experience can provide value-added services to your company,We can offer many services that may not be at your disposal, including: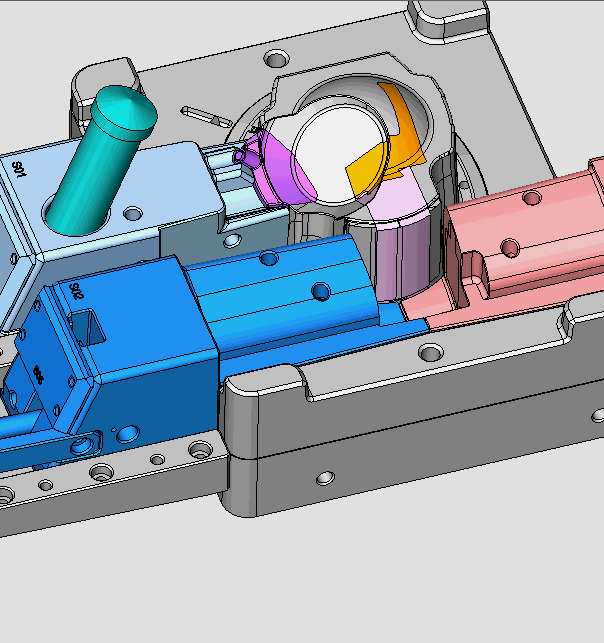 Design for manufacture /Mold Feasibility Studies / Designs for Off Shore Mold/Checking Designs / Additional Design Capacity /Assistance with Part Designs / Reverse Engineering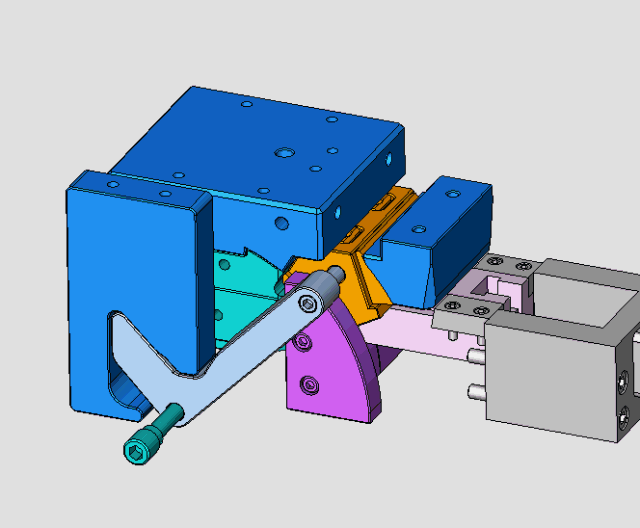 Product Range:  Years of design experience, the types of products our designers have been involved in are: Medical Devices / Automotive / Electronic and digital products / home appliances / Office Equipment / Toys
Design and Data format:  Every company in the world has it's own system of mold design combined with the mold shop. FMS Mold Design Team is committed to combining all manufacturing methods with their designs. Our design system can provide you with 2D design drawings, 2D CAD formats, cavity and core 3D surfaces, and even solid CAD data. Some companies only need 2D assembly to quote, while others need a complete solid CAD file to make including screws, taps and waterlines. No matter what you need, we have a lot of data converters available to meet your requirements.
Mold Design Process:  Injection mold design is a key factor in the success or failure of a product, the most critical part of which is to fully consider this factor in the early stages of design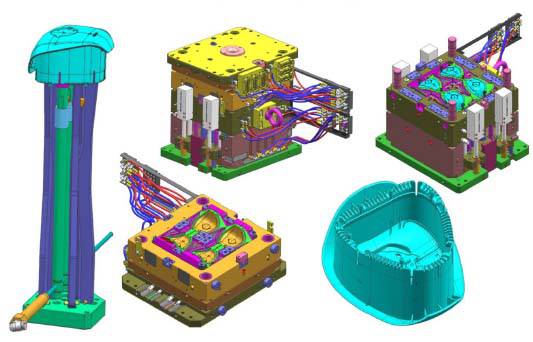 Our years of experience in the mold industry have enabled us to have the ability to provide the best advice to our customers in the early stages of mold design, and we also want our customers to provide us with as much information as possible about your products. At the same time, we also know that this may involve the secret of your product, but mutual trust is the cornerstone of our cooperation.
The information we need during the initial quotation phase would be: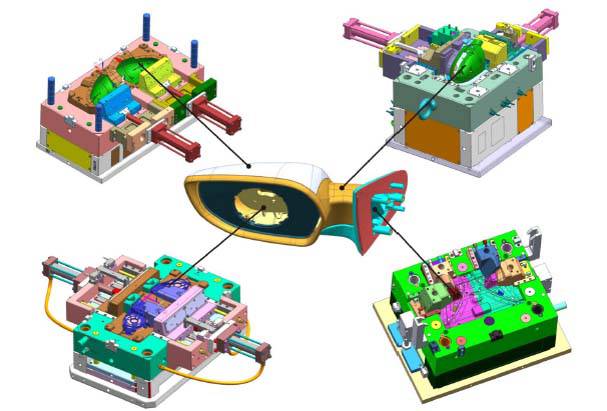 1) Part drawing, model, sketch or product sample
2) Product specifications such as application and operating environment
3) Product base material (if specified)
4) Annual usage or potential batch sizes
At this stage, we will work with you to evaluate the design of the product to facilitate production and to identify any potential cost savings in the initial mold configuration. This will allow us to complete the initial review phase, and if our quotation is successful, then we will need the following information to complete the design process: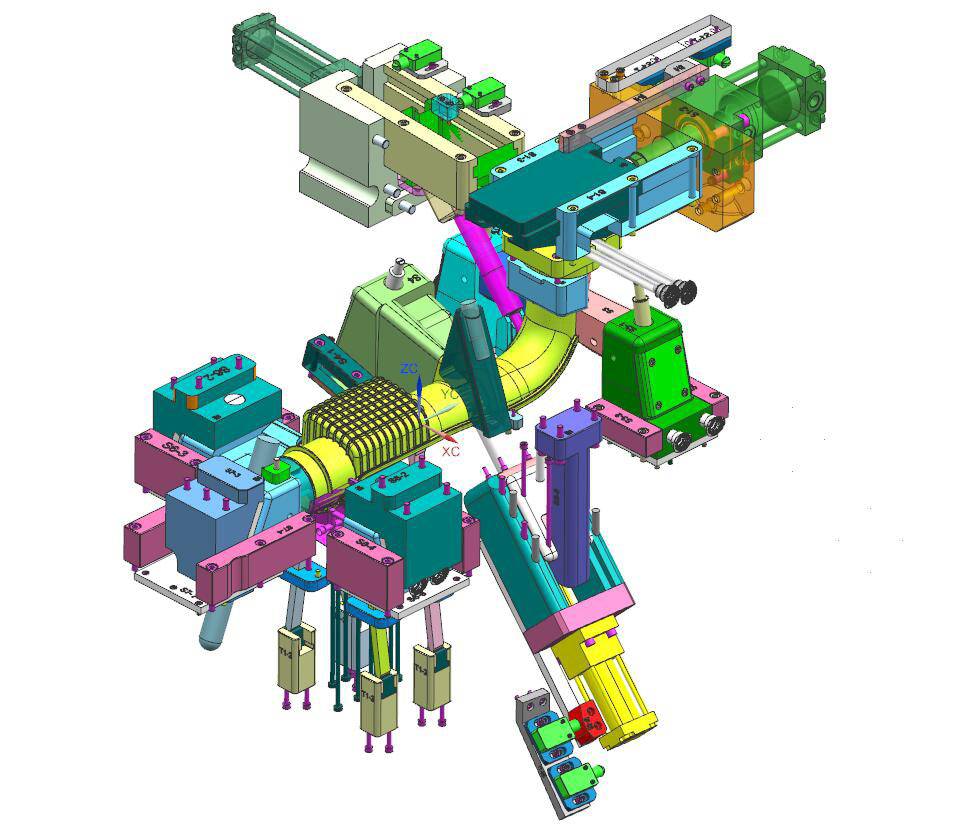 1)  2Drawings (DWG or DXF Format )
2)  3D Cad Data (Step, IGES or Parasolid Format)
3)  Confirmation of base Raw Material & Colour
4)  Crucial Dimensions for Inspection (Maximum of 5 key measurements)
5) Confirm the contact details for queries and update
How to complete a mold design
Established the information needed to provide our initial quotation, reviewed the ease of use of the product, and worked with you to determine any potential cost savings; we needed to produce a detailed mold design guide,  it includes the entire mold required Specifications, design standard, steel, standard parts, plastic material, shrinkage and process specifications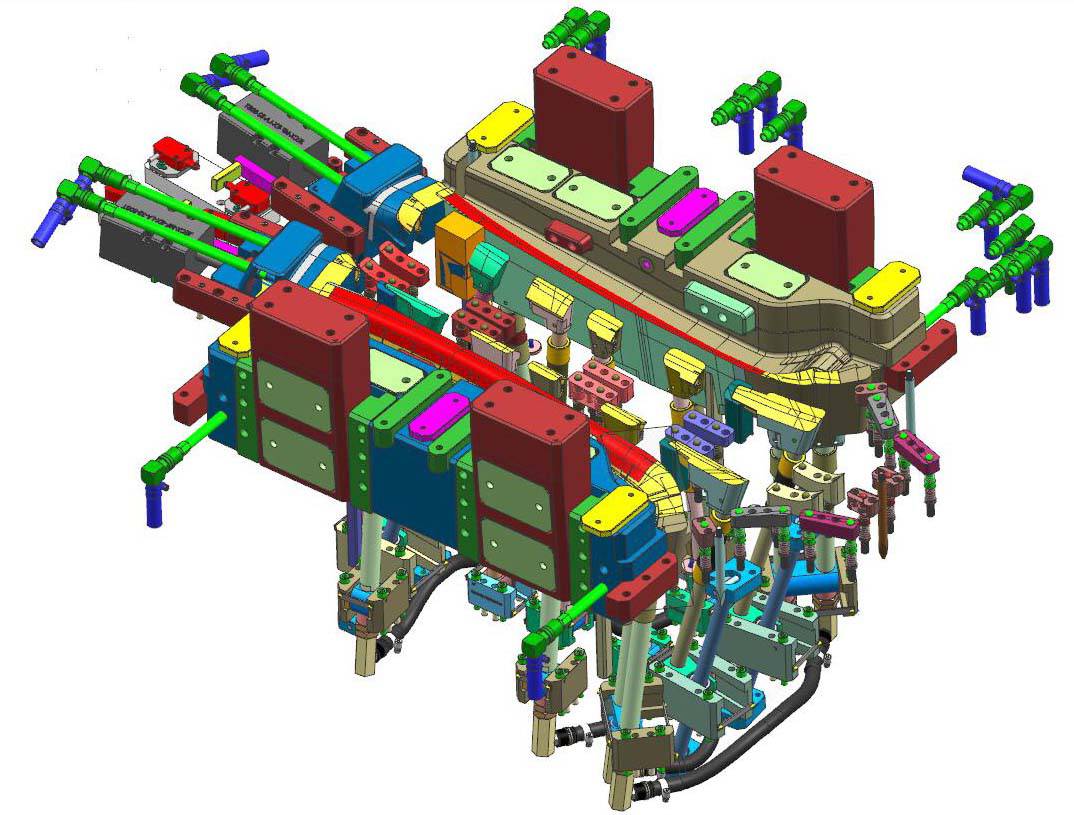 The guide will then be provided to our designers, project engineers and production engineers to ensure that the mold remains standard consistent from design to production
In the production process, we have a rigorous process to ensure that data uniformity is maintained between design and CNC programming.
The specific steps of the mold design are as follows:
Mold specification—Mould Tool Schematic Layout– Schematic Review through to Approval–Full 3D Cad design– Detailed 2D design and Detail for manufacture