FMS Prototyping Is Professional
Prototyping is an indispensable step in new product development and mold manufacturing. Although 3D printing technology has increasingly entered this field, traditional prototype manufacturing is still an important means to verify the manufacturability of molds,FMS team is willing to provide cost-effective prototype manufacturing service for your new products and new molds, Our service is professional, efficient, integrity, good quality but not expensive.
We create concept models and fully detailed 3D component models for our customers. We also source rapid prototypes in SLA, 3D print and Laser Sintering for fit and function analysis where required

Prototype:
manufacturing is an important method of industrial design, which is a process to materialization of CAD model for actual experience and assessment of product, finding of design deficiency and imperfection during production, as well as optimization and correction in a timely manner.
Prototype manufacturing, first known in 1980s', is an updated product R&D technology evolved from the integration of modern CAD/CAM technology, laser technology, computer-based CNC technology, precision servo driver technology, new material and etc, and which is a integrated systematic technology by which from part design to manufacturing of three-dimensional prototype is realized. There're various methods and means for manufacturing prototype.
Now, with improving three-dimensional printing technology, a new round of revolution will take place with prototype manufacturing and the manufacturing as a whole in the future.


Professional 3D printing service:
We offer designers and manufacturers a variety of customized 3D printing services, including high-performance prototypes, tools and manufacturing aids, end-use parts and low-volume production runs.
By applying the latest additive manufacturing technology, our team has experienced experts who are able to meet the most stringent requirements, creating your part in time, cost and precision. Whatever your needs, we can provide you with the expertise and experience in 3D printing.
Service process:
1)Upload a Model    Click  MAIL   To  Upload 2)Choose a Material  3)We 3D Print Your Model 4)We Ship Your Part
During the whole process, Our team will work with you to ensure that your 3D model can be successful completed.
3D Printing Service Technologies:
1)  SLA
Stereolithography (also known as SL or SLA) builds parts layer-by-layer using a UV laser to solidify liquid photopolymer resins. It is commonly used to produce concept models, master patterns, large prototypes and investment casting patterns.
  Advantages
SLA is a good general-purpose additive process for a wide range of applications. Models and prototypes are rigid, strong and durable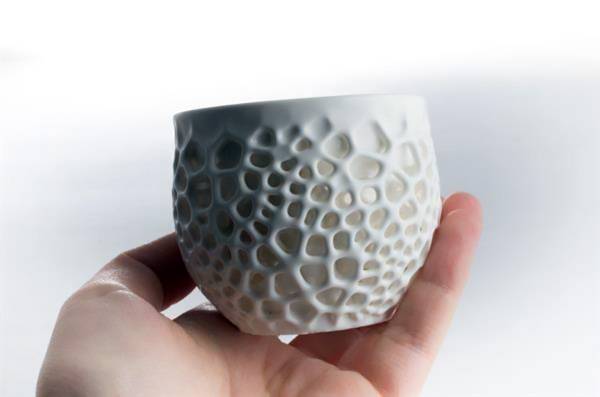 2)Multi Jet Fusion (MJF)
Multi Jet Fusion is a durable technology which produces medium-quality surface finish, which is ideal for high-complexity with medium accuracy and can be used for short production runs.
 Advantages
MJF is ideal for enclosures, electronics housings, ducts, lattice structures, and functional assemblies. Suitable for applications that require durability such as snap fits.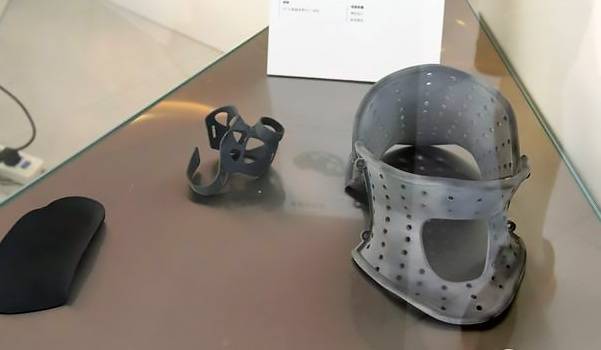 3)PolyJet
The PolyJet rapid prototyping process uses high resolution ink-jet technology combined with UV curable materials to quickly and economically produce highly detailed and accurate physical prototypes.
Advantages
High accuracy, superior surface finish, and wide selection of rigid and soft (rubber-like) materials to choose from. Build multiple materials and colours in a single part.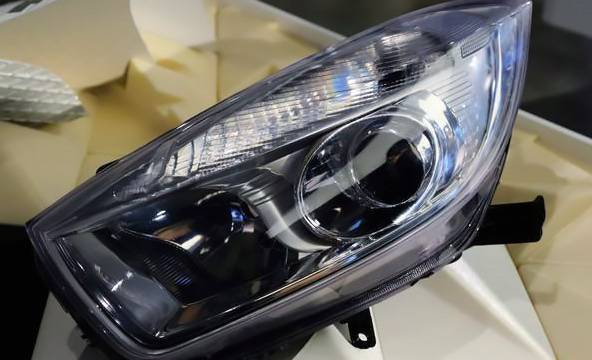 4)FDM
Fused Deposition Modeling (FDM) creates parts layer-by-layer with engineering-grade thermoplastics. Ideal for functional parts, including prototypes, low-volume production, manufacturing aids, jigs and fixtures.
  Advantages
The FDM process uses the same types of raw materials used in the injection molding process. This technology includes use of support material to create create complex parts and assemblies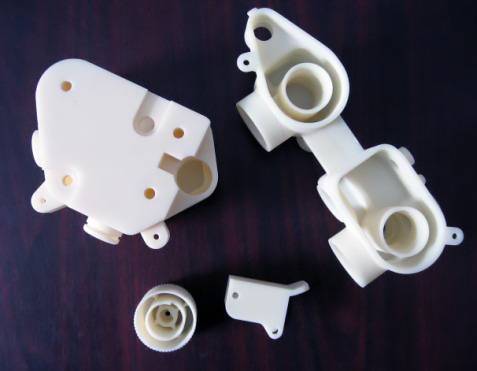 5)DMLS / Metal
Direct Metal Laser Sintering (DMLS) fuses powdered metal and alloy materials to produce metal parts. DMLS produces fully realized metal parts, including tools and end-use parts for a variety of industries.
 Advantages
Metal 3D printing, with its advanced metals offering, is best utilized in highly complex and involved design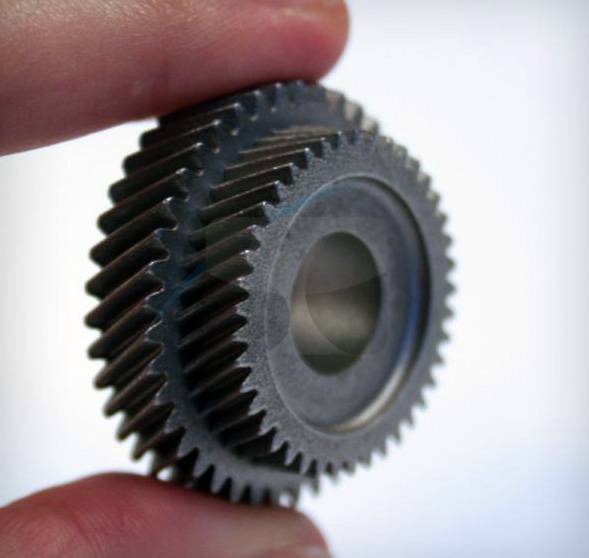 6)LS / SLS
Laser Sintering (LS) (also known as Selective Laser Sintering or SLS) uses a CO2 laser to heat and fuse durable
thermoplastic powder to build versatile parts with high elongation at break.
Advantages
LS production parts and prototypes provide lightweight, heat and chemical resistant solutions. SLS constructs 3D-printed parts from nylon (polyamide), which is strong, tough and durable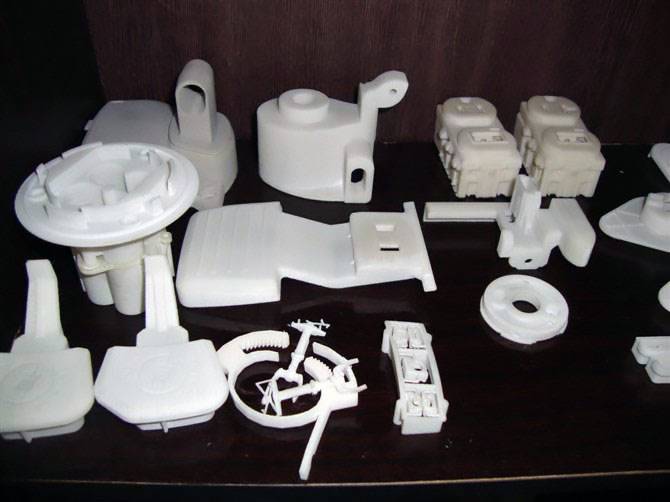 Material selection for 3D printing:
3D printed materials are very rich, including transparent, rubbery and biocompatible photopolymers, as well as tough, high performance thermoplastics and more. From fast, inexpensive concept modeling to detailed, super-realistic functional prototyping, through certification testing to agile, low-risk production, our team will help your designers and engineers solve material choice questions and make you design is successful at every stage. the following guides will help you select the perfect material based on a few important factors, like type, minimum thickness, texture and the all-important cost:
NYLON: (Polyamide)
Also called White, strong & flexible / Durable plastic / White plastic
Strong and flexible plastic, 1mm minimum wall thickness, Naturally white, but you can get it colored, About 10 layers per 1mm, Made from powder, Alumide = Polyamide + Aluminum, Interlocking, moving parts possible (chain)
ABS: (Home printers)
Strong plastic like legos are,  Made from spaghetti like filament, Many color options,  About 3 layers per 1mm, 1mm minimum wall thickness
RESIN: (Multiple options)
Also called White-, Black-, Transparent detail / White detail resin / High detail-, Transparent-, Paintable Resin
Rigid and a bit delicate, Liquid Photopolymer cured with UV light, White, black & transparent most typical colors, About 10 layers per 1mm, 1mm minimum wall thickness
STAINLESS STEEL:
Very strong material
Made with multiple steps or from powder directly, Coloring options like gold and bronze plating,  About 6 layers per 1mm
3mm minimum wall thickness
GOLD & SILVER:
Strong materials
Made from wax and then casted, About 10 layers per 1mm, 0.5mm minimum wall thickness
TITANIUM:
Strongest material
Direct metal laser sintering, About 30 layers per 1mm, 0.2mm minimum wall thickness
CERAMIC:
Rigid & delicate
First ceramic is printed then surface is glazed,  Ceramic white, glaze typically white,  About 6 layers per 1mm,  3mm minimum wall thickness
GYPSUM:
Also called Sandstone / Rainbow ceramics / Multicolor
Rigid & delicateMade from powder, Naturally white, but you can get it with colors, About 10 layers per 1mm,  2mm minimum wall thickness